Beginner Kids Martial Arts Classes Enrolling In November
Our Kids classes for boys and girls is not just another after-school activity. Basketball, soccer and baseball are all great activities for children, but their journey here at Championship Martial Arts - Omaha is about personal development through a physical discipline.
Our exciting, yet disciplined, classes focus a child's attention, thus improving his or her ability to learn. Learning builds a sense of accomplishment. With each new accomplishment a student's self-confidence grows and confidence is the first step in the empowerment of an individuals physical and mental abilities.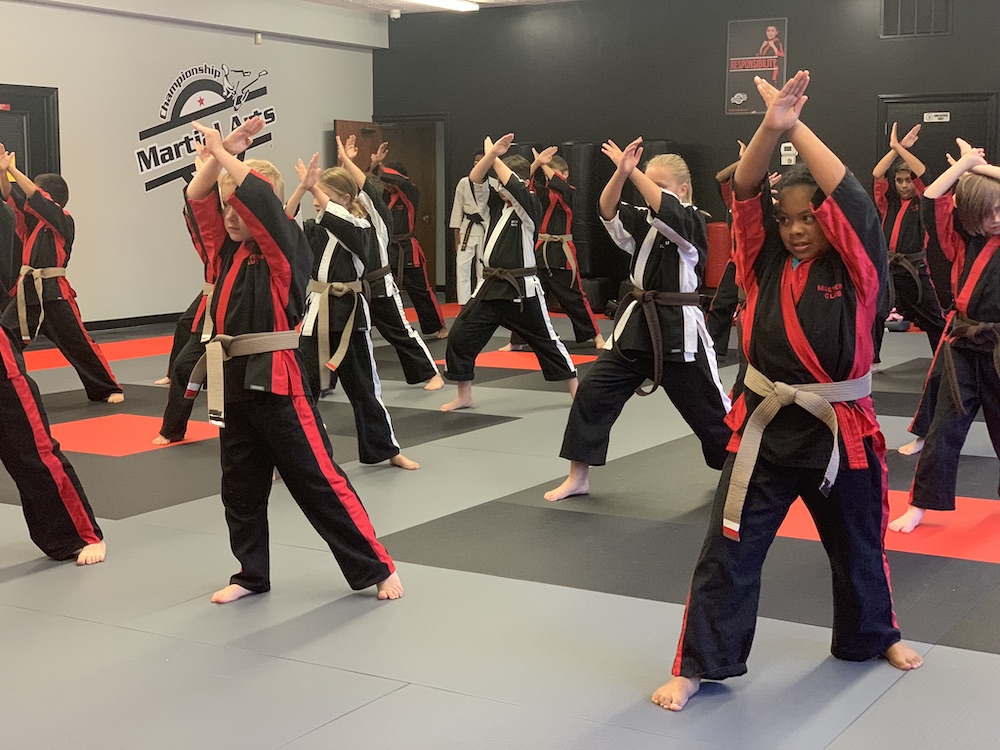 GET YOUR CHILD HEALTHY IN A FUN, SAFE ENVIRONMENT!
Training in a family environment, our Youth Martial Arts class is a great way to get kids started in the active, healthy and mentally stimulating lifestyle that martial arts offer from a young age. The Kids Martial Arts classes combine drills, techniques, and games that build a foundational skill set that your kids will carry with them for the rest of their lives.
Benefits Of Kids Martial Arts:
Increased confidence
Focus, concentration, and self-control
Discipline and respect for self and others
Improved strength, flexibility, and balance
Have less stress, lose weight, and have more energy
Increase attention span
Make new friends and become part of a team
Achieve healthy mind-body awareness
PLUS, kids have a GREAT time doing it!
Inquire today for a Free 1 on 1 Intro Lesson

GETTING STARTED IS EASY!
You don't need to look any further than Championship Martial Arts - Omaha when you want the best Kids Martial Arts classes for your child.
To take advantage of these incredible classes, just complete the brief form on this page. When you do, we'll send you everything you need to get your child started in the action-packed Kids Martial Arts classes at Championship Martial Arts - Omaha.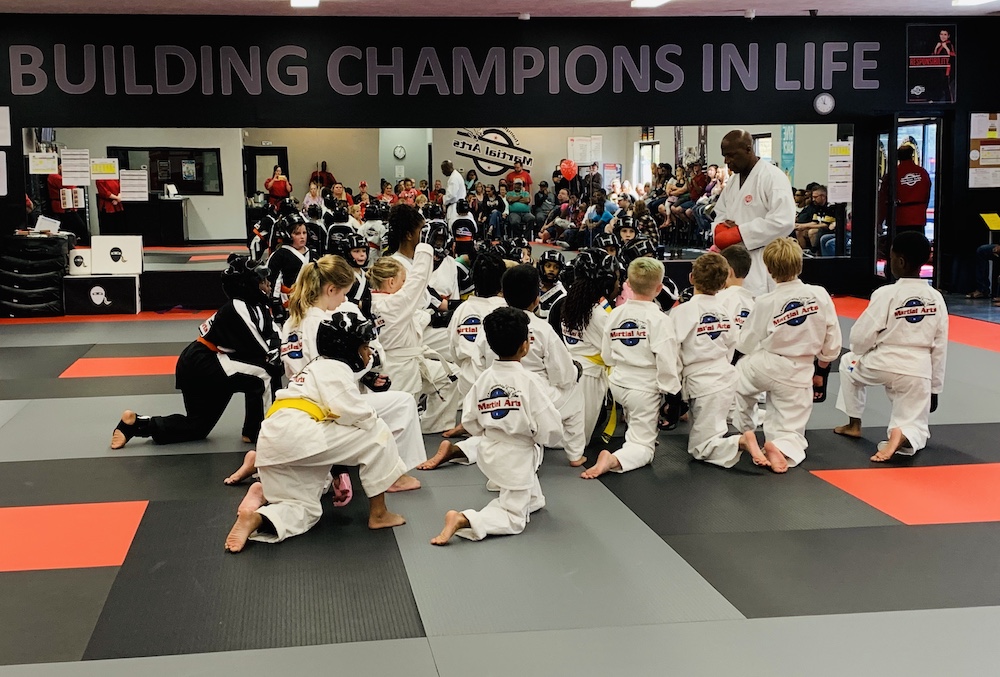 Kids Martial Arts Program Age Groups
From Age 4 To 6 (Little Dragons)
From Age 7 To 12 (Juniors)